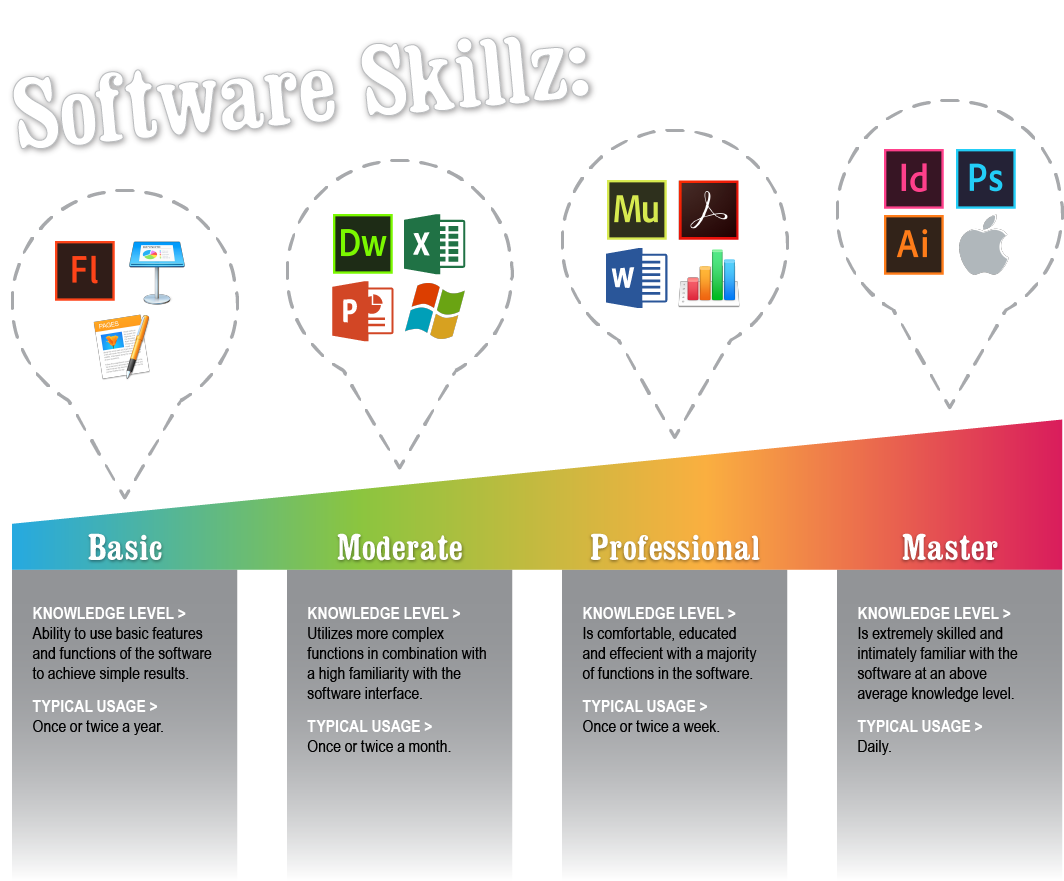 As far back as my memories can take me - I've always had a love and respect for art.
Art in all forms... visual, written, audio, performance, dance, name it!
I am constantly pushed by the drive to 'create' and love applying good design everywhere and to everything possible.
At a very young age I began playing with any medium I could get my hands onto - but strangely enough my art forms naturally took a marketing direction. Kids at the time played with treasure trolls. I would set my trolls up on a shelf like a window display with a theme, backdrop and props that would be changed to the most seasonally appropriate theme every 2 weeks promptly... apparently my childhood bedroom also had strict deadlines. During the holidays I would take poster paint and paint the scenes from holiday colouring books onto our windows - similar to what you see outside many fast food restaurants today.
During my late teens, I found my art was leaning more towards a digital direction as I started learning more about graphic design so in my early twenties I enrolled in a pencil drawing course and reconnected myself with more traditional visual arts again.
In my spare time today I still draw with pencil and/or ink and occasionally paint. I also decorate and design 'space' at every opportunity, as well as as being a self-identified "crafter".
My path as a graphic designer...
As I alluded to above, this actually all started at a young age as well. I grew up running around printing presses at our local newspaper where my father did the majority of the layouts for years. Having a flare for computers at a young age, I quickly adapted my own art into the layout and design concepts I was learning, as well as into the basic computer programs available at the time and behold - my love of graphic design was born.
After graduating from Advertising in 2001, I gained 3 years experience at an advertising agency. There I indulged myself into the world of print, pre-press requirements, and ever tightening deadlines. At some point - I have done almost every step of the printing process from the design to handing over the plates that I made and the ink that I mixed directly to the press operator.
Later I went on to broaden my ever growing skill sets by learning web design and web graphics. This strange and flexible world was the complete opposite of the print world I was accustomed to but I still managed to pick up a fairly diverse skill set. I continue to use this knowledge to aid me in the creation of web graphics and when planning design that will cross a multitude of media.
I have also applied my broad skill sets in the field of project management when I was employed by a packaging company in 2005. There it was my job to; 
coordinate approvals and printing, manage inventory, and handle the overall logistics of various programs like SC Johnson - Glade and Chapstick. 
The combination of all these experiences is the foundation that my freelance graphic design service is built on. I believe that it's the combination of my passion for design with a strong commitment to community that fuels my home business into a full-time design house.
I've committed myself, and the design work I produce, to the following concepts:
• Form + Function = Life
• increased visibility
• healthy messages
• inclusion
• clear communication
• consistent branding
• positive imagery
• enjoying the process
My path as a musician ...

In combination with with my early love for visual arts, I also had an early love of music and performing. I taught myself to play keyboard and as a child and would often figure out how to play show tunes like "Memory" from Cats and the theme to Phantom of the Opera. I also studied tap, jazz/modern and ballet from a very young age until my early teens and in high school was heavily involved in drama and school productions.
Being a self proclaimed 'music snob' wasn't enough, so in my early twenties I bought myself a guitar, taught myself how to play before joining a band with a couple of my friends who were also learning guitar at the time called "Upper Canada". 
After a couple years, I had my first live gig playing an instrument on stage for a one-time performance with a group of friends called "Zombie Apocalypse". 
Shortly after that performance I joined a band called "Just A Phase" (originally "Cum with Muffs") as the bassist.  We played one live show but had a good setlist of originals that were very a style of a harder grinding variation on pop-rock. 
I also joined another band as the bassist that was very active called "Tomboyfriend". Making music with this group was an artistic dream that unfortunately came to end end in late 2012 when the group dissolved. It was an incredible ride playing with this group for almost 4 years with memories and experiences that I'll cherish for the rest of my life.
I occasionally help fill the shoes as part of a backing band for a talented local vocalists "Amy Kate & The Ashleys". I also had a short run with a riot girl group called "Damage Over Time" and was happy to expand my musical contributions to back-up vocals. Although I claim to be more of a back-up "screamer" than "singer". lol
Currently, I still make music with the guitarist from Tomboyfriend, in additional to a few other musical friends and have formed a band called "Broken Puppy". We are currently recording our first disc and play around various Toronto bars approximately once a month. 
When I'm not submerged in a design project, I also play bass guitar and do back-up vocals for a band called "Broken Puppy" and can be found playing here and there around various bars Toronto.
I also love crocheting, taking pictures of bikes that have been stripped apart/abandoned, dressing up like a zombie, costuming and movies. In the summer I can be found either dancing or camping or both!
One can usually pick me out from a distance because I'm almost always wearing red, black, and grey.